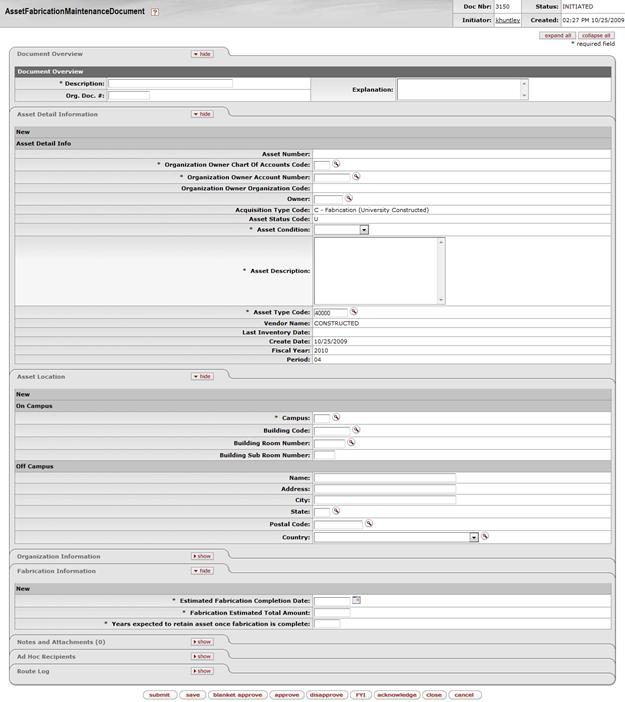 In addition to the standard tabs, the Fabrication contains Asset Detail Information, Asset Location, Information, and Fabrication Information tabs.

    For more information about the standard tabs, see Standard Tabs.
Asset Fabrication Maintenance tabs
Tab Name

Purpose

Asset Detail Information

Notes specific attributes of the asset.

Asset Location

Specifies the location of the asset.

Organization Information

Provides organization information for the asset.

 

Fabrication Information

Contains the fabrication information for the asset.
More: