Multiple Value Lookup
Documents requiring a list of values come with a special multiple value lookup screen where you may select multiple values from the search list. The Look Up / Add Multiple xxx Lines

 (where xxx is the name of the attributes you are updating) link is available in the applicable section of the tab where this feature is available.

The Look Up / Add Multiple xxx Lines

 takes you to a special search screen where you are given an opportunity to build a list of values from which you may choose one or more values by selecting the check boxes in the rightmost column.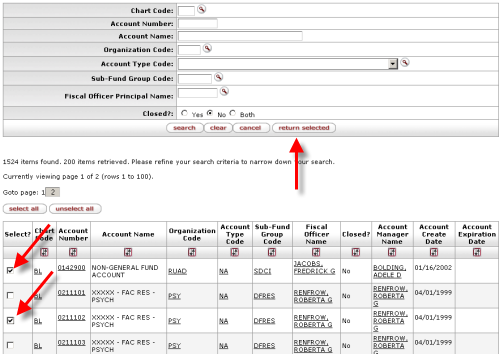 •      Click

 to select all values in the list.
•      Click

 to clear the check boxes for all values in the list.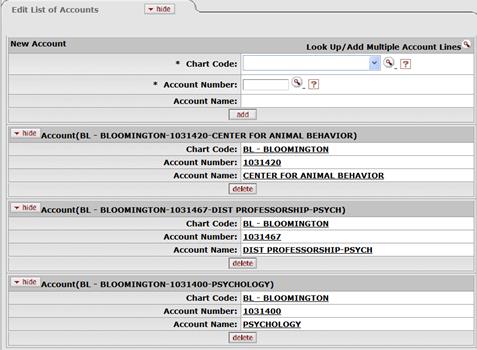 Clicking

 returns you to the tab you came from without populating the tab.

    Multiple value lookup is used in documents and labor e-docs.
More:

Export Options Links