Example
The Psychology department provided evaluation services for two days to the Dean Arts and Sciences department and needs to bill for these services.
The income of $300.00 is recorded to the Evaluation and Testing 5023 on the Psychology 1031400, and the expense of $300.00 is charged to the Evaluation object code 5024 on the Dean and Sciences account 1023200.
The provides a simple mechanism for departments to charge one another for services rendered.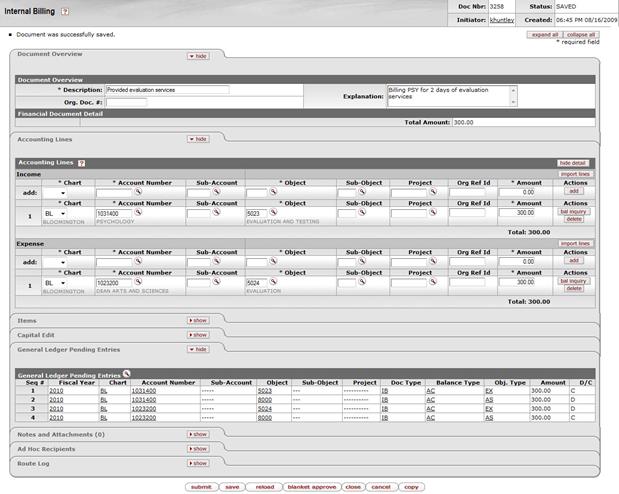 More:

Pre-Encumbrance