Maintaining Grant Related Funds
The University receives a check from the Beckman Foundation for a grant agreement. At this University, separate accounts are maintained for grant related funds and deposits to these accounts are not through a central processing , such as a Bursar's office.
The allows the area receiving the check to directly deposit the check into a designated and properly reflect the credit in the correct in the . The advance deposit does not route to a central processing unit after it is submitted.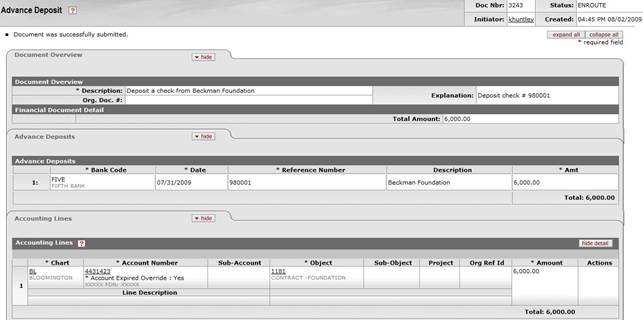 More:

Auxiliary Voucher