Creating New Global from Model
1.     From the submenu in the Lookup and Maintenance menu on the Main Menu tab, choose from Model.
The system displays the Model Lookup.
2.     Search for the model you want by entering search criteria and clicking

.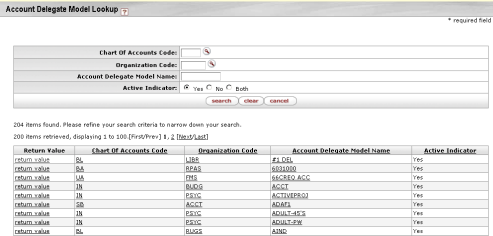 3.     When you find the appropriate model name, click the

 link.
The system displays the Account Delegate Global populated with data from your selected model.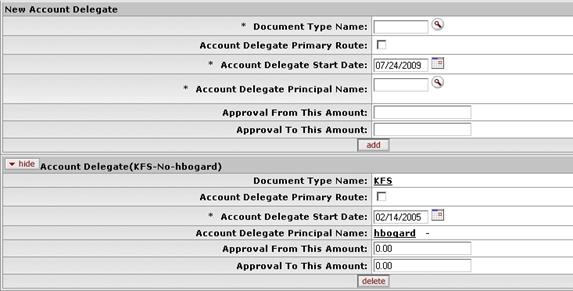 The Advantage of Using a Model as a Starting Point: allows you to add, edit and delete data on the Account Delegate Global document after the have been populated from the model. Therefore, if you find a model that is to what you want, you can use it as a starting point for your work.
More:

Document Layout