Drilldown to Endowment Transaction Archives
From the lookup results, you may display further detail about a transaction by clicking View Detail in the Actions column. The subsequent display (shown below in three parts) contains extensive detail for the .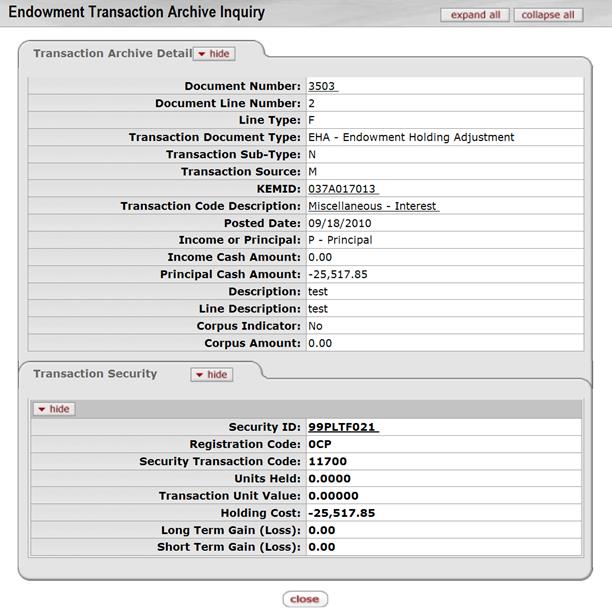 For more information about the fields on this screen, see the help documentation on the particular type of transactional you are viewing.
More:

Endowment Reports