Document Layout
The Effort Certification includes Document Overview, Report Information, Effort Summary, and Effort Detail tabs.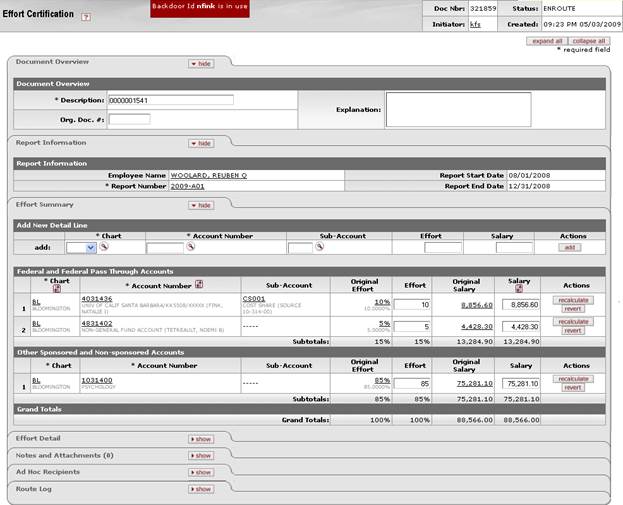 The Effort Certification document displays somewhat differently to different users. The Effort Summary tab is displayed only to users identified as project directors.
Effort Certification document tabs
Tab Name

Purpose

Document Header

Contains basic identification and information for this document.

Document Overview

Contains a short description, longer explanation and document # fields.

Report Information

Identifies the employee and time period this effort certification report pertains to. Also provides an identifying report number.

Effort Summary

Displays the current effort distribution (reflected as both percents and dollars) by and . Federal and accounts are segregated from other sponsored and non-sponsored accounts.

    Note that this tab in included only in the project Director's view.

Effort Detail

Contains all the data found in the Effort Summary tab plus additional information for the current effort distributions, such as , position number, cost share source-accounts and fringe benefit amounts.
More: