Notifications
The Processor will additionally receive an email notification and an FYI notification within KFS confirming the successful conversion of the files to XML format along with the details of the submission.
Example of FYI Notification: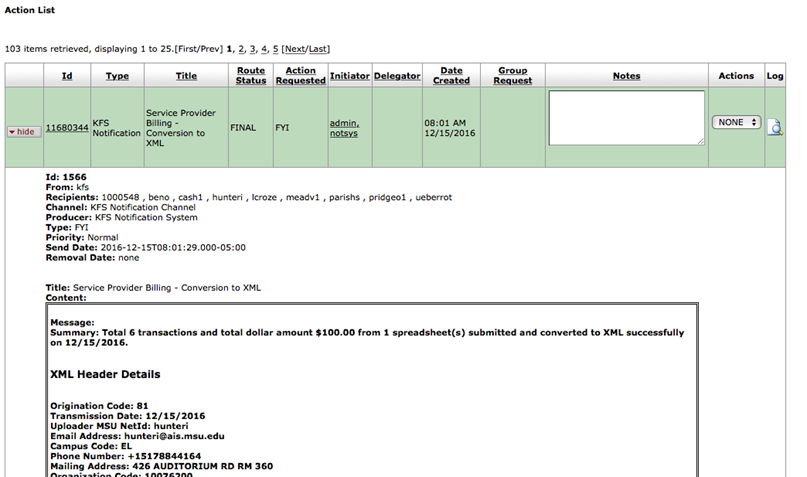 This is a new type of notification in KFS that allows the user to click "show" in order to display the contents of the notification without having to click on the document number and open the document. The image above shows an example of the view if the user clicks the "show" button. To hide this information the user may click the "hide" button. The user may also easily clear the document from their action list by using the drop down to take the "FYI" action. However, the document can now always be found by utilizing the document search.
Example of Email Notification: