Workflow Definition

 >

 >

 >

 >

The Rule Definition Lookup allows you to search for and report on rule definitions and export the definition data in . format. no longer uses workflow rules to route documents (handling this through responsibilities instead), but rule definitions are still used by and the .
This option consists only of a lookup and screen. There is no associated with rule definitions.

Clicking the ID number of a given rule definition will take you to the Rule Definition Inquiry screen.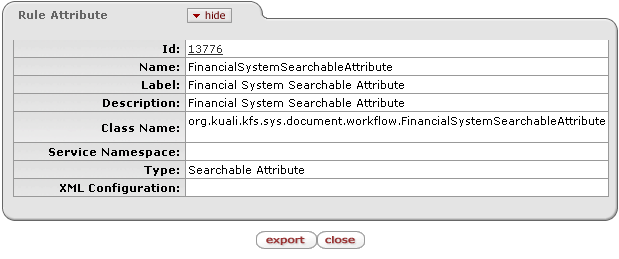 Click the

 button to download the .xml associated with a particular rule definition.

Exported rule in the XML format
More:

XML Ingester