Document Layout
The Labor Benefits Type defines the codes to like Benefit Object Codes. The Labor Benefits Types are referenced by the Labor Benefit document and they might include FICA, , fringe benefits, etc.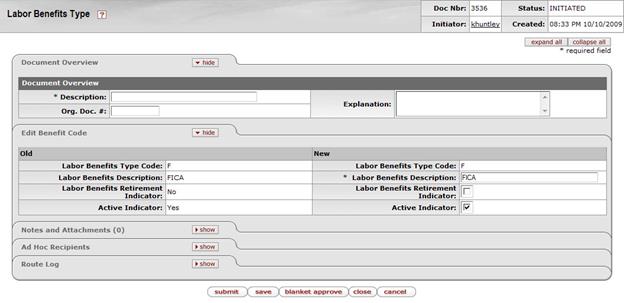 Edit Benefit Code tab definition
Description

Labor Benefit Type Code

A unique code to identify a labor benefit type.

Labor Benefits Description

Required. A familiar description for the labor benefit type code.

Labor Benefit Retirement Indicator

Optional. Indicates if the object code is a retirement object code. Remove the check mark to deactivate.

    does not use this information, but it may be referenced by an outside Payroll or HR system.
More:

Labor Object Code