Disbursement Type

 >

 >

 >

 >

The Disbursement Type identifies the codes and names used to identify disbursements as ACH or check transactions.
This table is display-only. Adding additional codes or modifying the existing codes or description values requires changing code.
The Disbursement Type lookup screen allows you to display the programmatically defined types.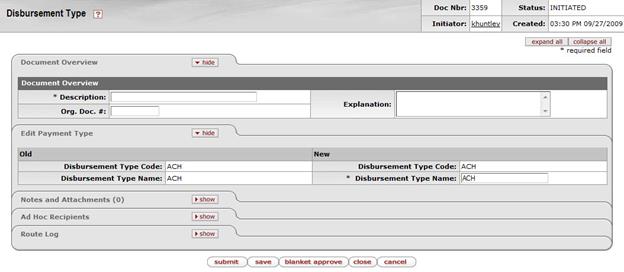 The Disbursement Type includes the Edit Disbursement Type tab.
More:

Search Criteria